Peat fuel briquettes BT-1 STB 1919-2008
Peat fuel briquettes BT-1 produced by the TPU "Berezovskoye" has long appreciated not only in Belarus but also far beyond its borders. For more than 10 years peat briquettes have been sold to Poland, Slovakia, the Czech Republic, Latvia, Estonia, Germany and other countries.
All peat fuel products are tested in the laboratory for environmental safety. Due to the placement of peat deposits within the boundaries of forests, the peat is enriched with content of wood inclusions, that approximates the characteristics of peat briquettes to the category of biofuels. Quality indicators correspond to STB 1919-2008 "Fuel briquettes based on peat".
Peat fuel briquettes are sold for export by auto transport on FCA Brest region, Ivatsevichi district, village Nehachevo in big-bag 0.5-1.0 tn., packed in foil (10 kg) on a pallet 1.0 tn.
It is possible to delivery peat briquettes by rail transport in bulk, in big-bag, packed in foil on a pallet.
Prices, terms of payment and delivery are discussed individually with each client.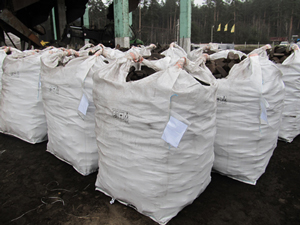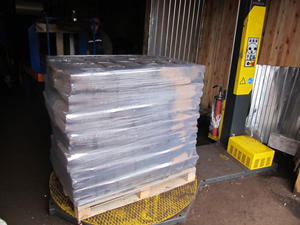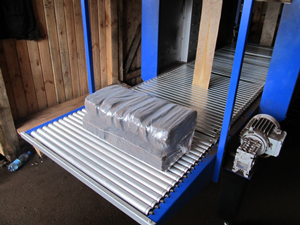 Qualitative indicators
| Qualitative indicator | norm |
| --- | --- |
| Mass fraction of total moisture, not more | 16 % |
| Ash content, not more | 15 % |
| Mechanical strength, not less | 95 % |
| Amount of small, not more | 6 % |
| Mass fraction of partially damaged briquettes, not more | 25 % |
| Lower working heat of combustion, not less | 12600 kJ/kg (3000 kcal/kg) |